Reflections on the Brooklyn Exhibition Course: A Working Class Analysis
In the beginning of June, after much effort, I was able to participate in the Brooklyn exhibition class. The class offered an amazing opportunity to experience and network with the art world of New York through visits to the studios of established artists, galleries, and museums, a self-curated student exhibition at the end, and also worked to fulfill my interdisciplinary graduation requirement.
Although the group of artists we were introduced to represented only the network of a particular person and sociocultural ideology, they were still diverse enough of a sample for us students to get a decent feel for and examples of what it means to be, and the different paths we could take to become, "working artists" in today's society.
The artists we met reinforced the importance of creating communities of artists and working, learning, and networking across majors, suggesting it was crucial for their survival outside of school – something CCA very rarely fosters in practice.
This type of professional practice and real world exposure is crucial to students who will soon have to walk the ropes of being professional artists, and should be accessible to all students, regardless of their socioeconomic conditions.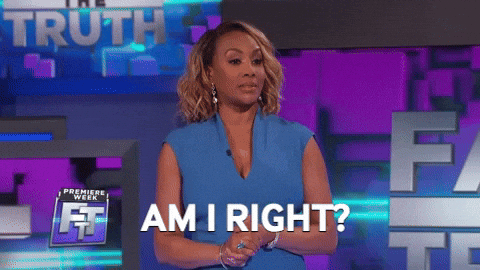 When I first learned of the Brooklyn Exhibition class and how much of an amazing opportunity it would be for me, a young, black, female, immigrant, painter, I was very interested. Given my nature as a member of the working-class and my past experiences with CCA however, I was quick to ask if there was any financial aid available; particularly grants, scholarships, and other non-debt-based sources of funding to help offset the cost of attendance. Yet sadly and painfully, it soon became clear that, in practice, participating in the Brooklyn Exhibition class required being able to bear some significant expenses related to tuition, housing, travel, and museum entrance fees that makes it difficult for students like me to access.
Still, I didn't let that discourage me and I began to seek out all the other resources available to me through different networks. After being encouraged by some of my professors, I wrote to and met with the chair and some senior professors of the Painting Department, but while I started off with plenty of hope, I soon came to the ugly and crushing realization of what it really means to be a working class student at a bourgeois institution.
At first, I was given the runaround; not ever being directly told who I should talk to or where I should go to find the necessary funding. Then, they insultingly suggested that I start a crowdfunding campaign to make up for the money I didn't have, even though I already had to organize one to get to CCA in the first place. After that, on top of having to take six classes, work to pay for my housing and living expenses, and all the psychological and emotional stress that comes with that, the department and CCA put the burden of doing all the requisite research, calculations, and budgeting to resolve the logistics of getting to New York and finding accommodations on me, an already struggling working class immigrant student of color. This is in addition to having to petition to lower my exorbitant tuition fees every year and having to depend on social benefits from the state of California just to be able to afford a place to live, food to eat, and public transportation while being a full-time student at CCA.
The research itself cemented the gravity of the barriers to entry for working class students, showing that in the end I'd have to be able to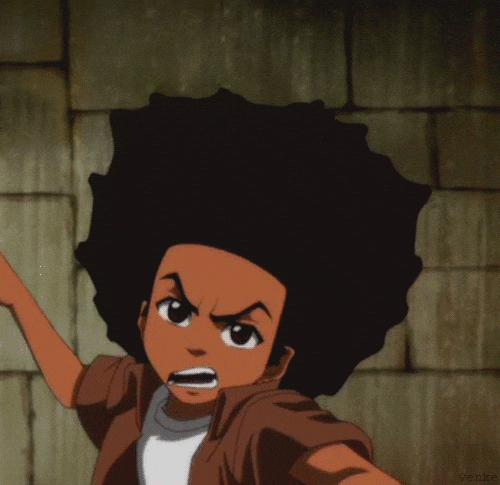 provide for three times what I pay in my monthly expenses here in the bay, and find a way to cover those very expenses while I was in New York, just to participate in the class. Even when presented with all of this, all the
chair of my department could provide was less than ten percent of the projected costs, a two hundred dollar rebate for my four hundred dollar airfare to New York and back. After having done all of the necessary work, this came as a slap to the face.
Soon after, I discovered that because of the lack of classes provided by CCA during the Summer Semester, I could not register for the necessary amount of credits for financial aid to cover the three thousand dollar tuition for the class. Which, after all of my efforts and setbacks, came as a staggering disappointment. But still, because of all the work I had already put into making this trip a reality, it made no sense for me to give up. So I had to get in touch with the director of the financial aid office and argue for the importance of the trip and the steps I had already taken to get there. Because of this, the financial aid office helped cover the cost of tuition, but only under the agreement that I find and provide proof of the funding necessary to cover the rest of the expenses associated with the class.
Although some, more privileged, complacent professors – with little regard for my superlative academic, technical, and artistic performance – took the position that I didn't deserve any help and that I should just drop out if I was struggling financially to attend CCA, others thought differently. They were aware of the microcosm that CCA is of our larger society and, with that, could identify and understand the manifestations of class struggle here.
Because of this, one of my professors from the previous year who believed in me, used their contacts to find and connect me with an alumnum who thankfully was able to help with a lot of the funding for the trip. Although I am beyond grateful to the both of them for their generosity and help, working-class students at CCA shouldn't have to depend on the good will of alumni to attend classes and have opportunities equal to that of other students. CCA should provide for all of it's students, and my experience reflects when that doesn't happen.
Although the trip helped me to have a clearer vision of the paths available to me after school, the struggle did not subside once I got to New York. Because of the lack of quality access to housing provided by CCA as an institution, and the hassle of finding funding to cover the basic necessities for the class, I was force to wait until the very end to find housing in Brooklyn. Thankfully with the help of another working class, black , female student, we were able to find a work around and split the cost of an Airbnb. However given the nature of these kinds of accommodations, we were forced to make four stressful moves during our three week stay.
Here we were again, two working-class, black women, relegated to a second class condition, struggling for basic necessities that came so easily to others, wishing we were able to fully dedicate our time to the enjoyment and enrichment provided by the experience.
Seeing as how we are supposedly in one of the most progressive cities of one of the most progressive states in the US, how CCA is supposed to be one of the top ten art schools in the US – whose slogan was "Make Art That Matters" until very recently, and how fruitful the opportunities offered by this course would be for my career and growth as an artist, one would have thought that my department or the institution would at least have the foresight and wherewithal to be ready to allocate the funds and resources necessary to ensure equality of access and participation to all of their students.
But, because of my socioeconomic background as a working class, black, immigrant woman, it didn't take me long to realize that usually while liberal, purportedly "progressive", institutions such as CCA love to talk of diversity, they in fact restrict the existent diversity in condition, thought, tradition, and custom in the environments they create to a narrow, restricted band that doesn't actually allow or consider the many facets of human experience and expression. Many people like me are perpetually not considered or adequately supported.